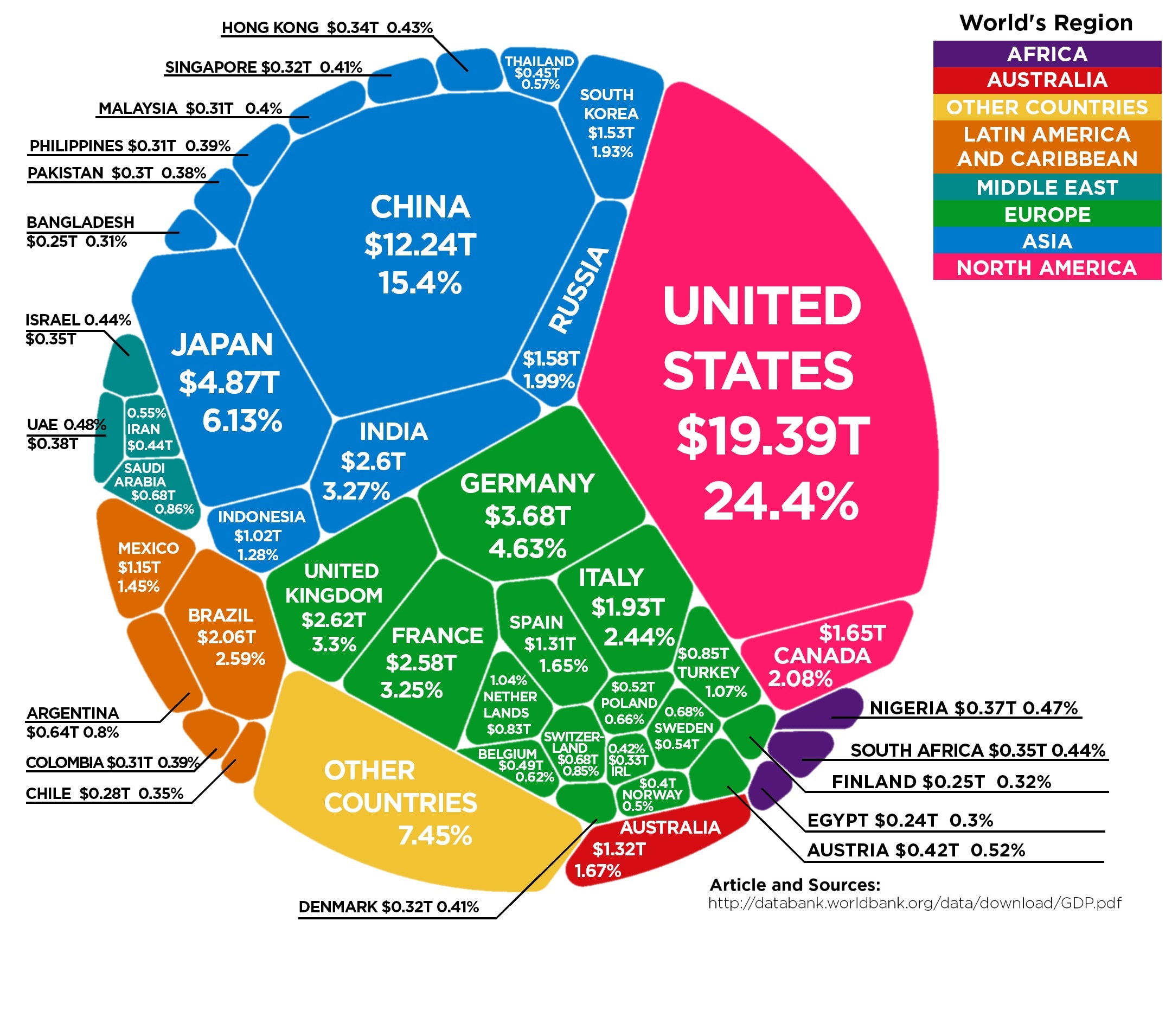 Open any newspaper or tune in to your favorite news channel and you will find much talk about how China is taking over the world's economy. They have made incredible strides in building infrastructure, manufacturing and their military during the past few decades.  In fact, there's so much talk today about their incredible growth rate and the power of their economy; we may forget just how good we are doing in the United States.
The magnitude of what they have accomplished in such a short period of time is amazing. They've literally flooded millions of people from their rural hometowns with the Three Gorges project and forced them to move to the cities. They are relocating 250 million people, according to a NY Times report, from the countryside to the city, from farms to factories.
Whether it's a national news channel or an every day American, many believe that our country's best days are behind us.  One easy way to understand if the economic growth of the USA is healthy is to examine our GDP vs. world GDP.  GDP = Gross Domestic Product. It's the total of all the goods and services each country provides to the world economy. The table below with data from World Bank has some statistics for comparison: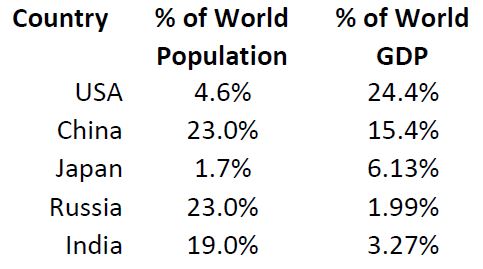 When we examine the graphic, the USA is in the top spot generating 24.4% of world GDP with 4.6% of the world population. China is number 2 producing 15.4% of world GDP with 23% of the world's population. Those numbers are worth reading again!
The USA is still way ahead of other countries!  We are 80% smaller than China, yet we are almost double their GDP.
A strong economy brings great wealth. The rule of law and personal property rights are two of the most basic principles of a capitalistic economy. The USA maintains both.. Not so much in China. Hence, the emerging problem in China.  The Chinese can create excessive amounts of wealth and then what? Many leave China and they take their wealth with them. That is because at the end of their life someone in the Chinese government is just going to take it.  But in the USA, it is different. Your cars, investments, homes and possessions. You get to determine the final distribution of your possessions.  That's personal property rights and the rule of law protecting you. Two totally different philosophies!
Examining the table further, Japan is the third largest economy. Remember what everyone said about Japan in the late 80's? Japan was faster and more nimble than the USA. Well, their economy peaked in 1989 at 13.9% of the world's GDP. Currently, Japan produces 6.13% of the world's GDP.
India and Russia both have a large population and are nuclear powers. Combines they have 42% of world population. Yet, combined at 5.26% GDP, they do not even exceed Japan!
Recently, India's economy is growing enormously. They also have personal property rights similar to the USA. They maintain the rule of law and are the world's largest democracy. India has been working industriously to grow their economy. If there's one country on this list who has the potential sometime in the future to better the US in GDP, it's most likely India.
The Russians have always been on everybody's radar. A significant amount of their GDP involves energy production but their growth has all but stagnated.
This is a lot of information to consider. The USA is the most productive country on Earth. No other country is even close.  China has had a 1000 year head start on us. (How come we don't hear about this on the news every night!)
The constant talk of a trade war and tariff's is overblown. Many people believe it won't affect the USA much in the long run. We have had tariffs for years. Our trading partners had tariffs against us which were usually higher. For example, we held a 2.5% tariff on German cars being imported into the US but paid 10% on US vehicle entering into Germany. Very lopsided and ignored by our politicians for a long time. We've had trade wars before. We survived because we are very resilient and the rest of the world relies on our productivity. A trade war and tariff's will hurt the Chinese economy much greater and my guess is they will eventually come to the table and negotiate a fair deal for everyone.
We are in a very strong negotiating position in the USA. Our people have always been driven by independence, innovation, and the pursuit to do better. We attract some of the greatest talent of the world to increase our productivity and lead the way in industry after industry.
Final thought: The United States of America isn't going to relinquish our top GDP title anytime soon. Someday it may happen- maybe it will be India- but it will be a long time from today.
Recent News from our Financial Advisors
Should You Refinance a Home Mortgage for a Shorter Term?As interest rates are still at all-time lows, you're probably thinking about refinancing your mortgage. When you refinance for a shorter term, you save on interest and pay off your home sooner. Sounds...
read more
Most Popular Financial Stories
Research Financial Strategies specializes in providing financial advice using a proprietary investment methodology that leverages technical analysis to identify and protect our clients against stock market risk. Research Financial Strategies provides our...
read more
Best Mutual Funds? Since the bull market run started 10 years ago, how many mutual funds would you guess outperformed the stock market? If you are thinking 500, 200 or even 20, you are very wrong.  In fact, not one single mutual fund has beaten the market...
read more
Should You Refinance a Home Mortgage for a Shorter Term?As interest rates are still at all-time lows, you're probably thinking about refinancing your mortgage. When you refinance for a shorter term, you save on interest and pay off your home sooner. Sounds...
read more
TSP fund performance figures for the G, F, C, S, I and L investment funds as calculated by the Thrift Savings Plan.   TSP FundsThere are currently 15 investment funds in the Thrift Savings Plan. Five are individual stock and bond funds, and the others are...
read more
January 17 — The financial markets will be closed on Monday, January 17, in observance of Martin Luther King Jr. Day. The Thrift Savings Plan will also be closed. Transactions that would have been processed Monday night (January 17) will be processed...
read more
President Biden on Wednesday issued an executive order implementing his plan to provide federal civilian employees with an average 2.7% pay raise next year.As originally proposed in his fiscal 2022 budget plan, the raise provides federal workers with a...
read more
Thrift Savings Plan (TSP) Summary of ReturnsBelow are the TSP fund performance figures for the G, F, C, S, I and L investment funds as calculated by the Thrift Savings Plan.   A description of each of the TSP funds here. 5 Thrift Savings Plan (TSP)...
read more
Turning 65 and still working? Be sure to avoid costly Medicare mistakes KEY POINTSThe rules for Medicare enrollment when you already have workplace insurance depend partly on whether your employer is large or small.Be aware that you can no longer...
read more
Everything we do starts with learning what is important to you. Understanding your unique story is vital in the development of a plan with your best interests in mind. Connect with us to learn more.
Today is a Good Day to Start Your Financial Plan
1. We Listen
Our focus is on your life and priorities. Not just your portfolio. That's why we start by listening and learning about you. Each individual client has different needs and concerns that need to be addressed. And because we carefully listening to those concerns, we will gain important information that will help us to best serve our clients and help protect their financial futures.
2. Plan
Together we will work to implement the plan that was developed for you. We will keep you constantly updated on what is happening and evolve our plan as your life happens.
Above all, our advisors want to help you meet your goals, even if that means helping you find out what your goals are.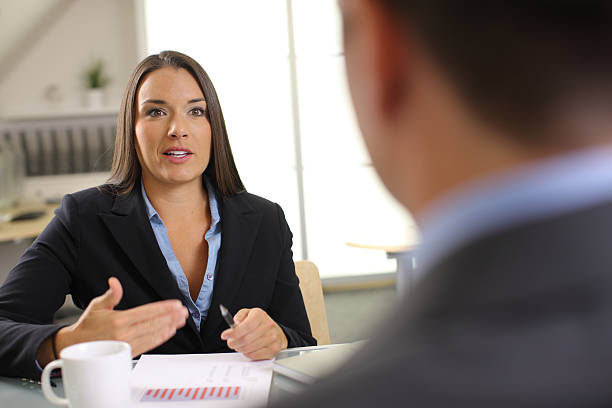 3. We Take Care Of The Rest
We are here for you whenever you need us. Call your Research Financial Strategies Financial Advisor at any time, for any reason. You will always have access to the guidance you need whether it is high tech, high touch or a combination of the two. Your personal Financial Advisor will help you figure out how to pay for life's great adventures!
Looking to get your Financial House in Order?
Send us a Message